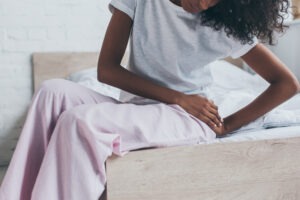 If you live with hip pain after a car accident, you could be entitled to monetary compensation. Let our firm evaluate your case and advise you on your legal options regarding your hip injury.
How Car Accidents Cause Hip Pain
There are many different ways a car accident could result in hip pain. Hip pain could result from a car accident in many different ways. Often, hip pain results directly from a hip injury.
Fractures and Nerve Pain
The Mayo Clinic states that hip pain could come from a fracture. Inflammation in the joints could also lead to hip pain. A car accident could also result in nerve damage. An impinged – or pinched – nerve could also lead to lasting nerve pain after a car crash.
Blunt Force Trauma
Blunt force trauma could be to blame for hip pain following a vehicle crash. This type of trauma could injure the hip in different ways. The most serious of these injuries is a fracture, which could occur in either the hip socket or the exterior of the hip.
A sudden impact from a car accident could also lead to hip dislocation.
For a free legal consultation, call 404-214-2001
Symptoms Could Appear Well After the Accident
One of the most challenging aspects of hip pain is that it might not manifest immediately after an accident. This can make it difficult to assess the cause and severity of the pain.
The symptoms of hip pain could be delayed for different reasons. In some cases, an accident might trigger a chain of events that eventually leads to soreness in your hip. For example, an accident that causes you to walk with a limp could put additional pressure on your hip. Over time, compensating for that limp could inflame your hip joint and lead to pain.
Endorphins are another reason why your hip pain might not be immediately noticeable. Endorphins in your body can mask your pain response in the aftermath of a crash, making it impossible to detect soreness until the endorphins wear off.
See a Doctor As Soon As Possible After an Accident
Delayed symptoms could bring challenges for a personal injury case. For instance, if you do not immediately experience hip pain following a crash, your medical records will not reflect the injury from the days after the accident.
If your case goes to trial, the other side could use that to imply your hip pain resulted from something other than the accident. Alternatively, they could imply your hip was
Treatment Options that Could Entitle You to a Financial Award
Treating hip pain begins with diagnosing the cause. An accurate diagnosis is important, given that the right treatment for one underlying condition could differ from another. A proper diagnosis could be the most challenging part of treating hip pain. Fractures and dislocations are easy to detect using x-rays.
For some, hip pain will eventually clear up on its own. For these individuals, managing the pain until it heals on its own is the most important factor. You could require medical intervention to address hip pain in other situations. Serious fractures or other injuries might remain painful until they are addressed through surgery.
You could cite your treatment as a car accident loss, which your lawyer could list on your demand letter.
Future Losses Could Also Qualify for Damages
Hip pain can take months or even years to clear up after a car accident. For some people, this pain will never go away.
Of all the conditions that can occur with a motor vehicle accident, chronic pain often lasts the longest. According to the Cleveland Clinic, chronic pain can last for months, weeks, or even years.
Click to contact our personal injury lawyers today
Personal Injury Compensation for a Hip Pain Claim
If you are dealing with hip pain through no fault of your own, there could be different types of monetary compensation available to you through a personal injury lawsuit. This compensation could include:
Medical Bills
The cost of treating your hip pain is one of many types of compensation available after a car accident. This could include the cost of pain medication, physical therapy, or surgical procedures.
Lost Wages
If your pain prevents you from returning to work, you could recover compensation to replace the wages you missed out on during your recovery. You could recover both past and future lost wages.
Pain and Suffering
Compensation could be available specifically for the physical pain you endured. These damages are often tied to the amount of your medical expenses.
Complete a Free Case Evaluation form now
Work with an Attorney About Your Hip Injury
If you are suffering hip pain after a car accident due to another driver's negligence, you could be entitled to monetary compensation.
The attorneys of Kaine Law are ready to help you fight for the compensation you deserve. Our team understands how to secure a fair award in your personal injury claim. To learn more, call for a free consultation today.
Call or text 404-214-2001 or complete a Free Case Evaluation form