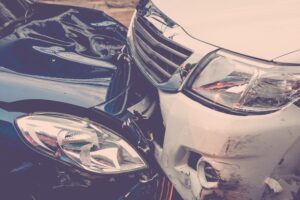 If you were injured in a collision, you're probably wondering how to calculate your car accident compensation amount. While there are certain factors that go into determining how much financial recovery you can pursue, there are no reliable car accident compensation calculators – despite what one might see online.
Every motor vehicle accident is different. The amount you could pursue will depend on the unique facts of your personal situation. For example, if there were four people riding in your car, all four of you could have different injury claims and settlement results.
Compensation for Your Car Accident Could Account for These Losses
Following a car accident, you can generally pursue your economic and non-economic losses. Economic damages include expenses like medical bills, lost income, and car replacement costs. We can verify those expenses with invoices and receipts. 
Non-economic damages, on the other hand, include hardships such as pain and suffering, disability, disfigurement, and loss of consortium. We cannot use receipts and billing statements to calculate these values. Instead, we must assess various aspects of your situation. 
For a free legal consultation, call 404-214-2001
These Things Contribute to Your Case's Overall Value
You reasonably want to recover as much as you can for your accident-related losses. Your attorney will review these factors when evaluating how much you can seek: 
The Severity of Your Condition
The more severe your condition, the more compensation you can seek for your healthcare expenses, including: 
Surgeries

Medications

Doctors' visits 

Emergency transportation services 

In-home nursing 

Assistive devices 

Bone-setting and other corrective procedures 
The Value of Your Economic Losses
In addition to incurring medical expenses, you might miss time from work, lose personal growth opportunities, and be without a vehicle. Each of these things can contribute to how much you can recover for your injury-related losses. 
Your lawyer will use your economic damages' invoices, billing statements, and receipts to determine what you're owed. They will also assess other aspects of your situation, including any anticipated harm to your earning power. 
Your Estimated Recovery Period
Sometimes, medical complications that arise during the healing process can be worse than the initial injury itself. For instance, infections, damaged tissue, and scars can impede your recovery period. Allergic reactions to medications can complicate matters, as well. 
The longer and more complex your recovery period, the more you can ask for pain and suffering. Your lawyer will use testimony from your healthcare team to assert the strain of your recovery period. 
How Much Income You Lost Because of the Accident
Being seriously injured can affect your ability to work and make a steady income. This can make it difficult to afford groceries, pay rent, and save for the future. 
Your lawyer will consider your lost income, tips, wages, and bonuses when determining how much you can recover for a car accident claim. They may also consider any long-term harm to your earning power, as well. 
Your Daily Pain Levels
Your daily pain levels play an integral role in your case's value. Consider this example. Two people suffered harm in the same collision. One person suffered a broken bone, while the other experienced a traumatic brain injury. 
While broken bones are painful, they typically heal faster than traumatic brain injuries. Traumatic brain injuries are not only extremely painful, but they can disrupt your sleep patterns, moods, and cognitive processing skills. 
In short: the liable insurance company (or the jury, if you file a lawsuit) will consider your comfort levels after getting hurt. Higher settlements are typically awarded to those suffering from painful, limiting conditions. 
Whether You Have a Long-Term Disability
One person might heal quickly and completely from the same type of injury that causes another person to lose their mobility. Everyone heals differently. An injury that has a negative impact on your life for a long time is likely to merit more compensation than one that heals quickly. 
Examples of disabilities can include spinal cord trauma, nerve damage, traumatic brain injuries, and paralysis.  
Does the State Limit How Much You Can Request for Your Losses?
In many situations, Georgia does not limit how much you can request for your accident-related losses. Compensation is supposed to restore your financial standing to what it was before the accident. The legal system is created so that you don't pay for anything out of pocket once you settle your case. 
Yet, it can be difficult to determine your car accident compensation amount without legal help. A lawyer from our firm can call on their decades of experience to determine what constitutes a fair settlement. Moreover, they can fight for what you deserve. 
Click to contact our personal injury lawyers today
These Three Things Are Critical to Recovering the Full Cost of Your Damages
In a perfect world, you would file a claim or lawsuit and immediately get what you're owed. However, it doesn't work like that in real life. To secure the best possible outcome, you must: 
Follow Georgia's Statute of Limitations
O.C.G.A. § 9-3-33 notes that you generally have two years to file a car accident lawsuit, whether it caused serious injuries or fatalities. If you miss this filing deadline, you could lose the right to seek reimbursement for your condition. 
Have Evidence to Support Your Case
Each of our successful cases have one thing in common: supporting evidence. Photos of your injuries, testimony from witnesses, and the accident report can support your pursuit of compensation. 
While considering legal aid, you should keep everything related to your collision and medical care, no matter how meaningless something may seem. You want to do everything possible to present a compelling case to the insurance company or jury.  
Show a Link Between the Collision and Your Injuries
To recover the full cost of your damages, you must show that, because of the collision, you suffered harm and various losses. You can do this by seeking medical care. The information you get from your healthcare provider can connect your injuries to the accident itself. 
Complete a Free Case Evaluation form now
Begin Your Free Case Review with Kaine Law
When prospective clients come to us, they usually have many questions about how much they can recover through legal action. You're not alone in your fight for justice. Kaine Law will review your situation and pursue compensation for each of your accident-related hardships. 
We offer complimentary case reviews where we can discuss your situation. Connect with Kaine Law at (404) 214-2001. 
Call or text 404-214-2001 or complete a Free Case Evaluation form