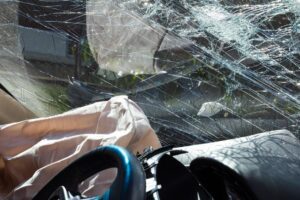 It is generally worth getting a lawyer for a minor car accident because:
Seemingly minor accidents can have hidden costs.

 

You want to defend your rights, and a lawyer from our team can help.

 

Your injuries may be more serious than you first believe.

 

There is no direct financial risk to hiring a lawyer from our team.

 
Even a seemingly minor car accident can come with a host of legal challenges. The liable insurance company, the other party, and the other party's legal team may all threaten your right to fair compensation. A lawyer from our firm can address these challenges and protect your rights. 
What Is a Lawyer's Role Immediately Following Your Car Accident?
No matter if your accident was minor or major, a lawyer from our firm can play a critical role in:
Protecting you from bad faith insurance practices

 

Dealing directly with insurance companies
Ensuring that you receive medical care
Reporting your accident and injuries to the appropriate authorities
The aftermath of a car accident can be chaotic. Your lawyer's goal is to keep your case on track. 
What are Possible Threats to Your Rights After a Car Accident?
Several threats, both internal and external, can cause financial harm after a car accident. By handling your case on your own, you risk: 
Admitting fault for the accident (either explicitly or implicitly)

Accepting an offer that does not compensate you fairly

Fail

ure

to report the accident or your injuries in a timely manner

Fail

ure

to receive medical care as documentation of your injuries
The other party might impede your right to fair compensation by: 
Blaming you for the accident

 

Refusing to answer your emails and messages

 

Denying your claim

 

Threatening you into accepting an unfair offer

 
As your representatives, it is our firm's job to protect you from these pitfalls and threats. In addition to protecting you, we take a proactive role in seeking compensation for your losses. 
How Can Our Firm Build Your Case After an Accident?
Lawsuits and insurance claims have several time-sensitive aspects. This is another reason why it could be worth getting a lawyer for even a minor car accident. Hiring a car accident lawyer from Kaine Law can help.
Our team can build your case by: 
Obtaining All Necessary Information from Your Accident
To build the foundation of your case, we will need to obtain:
The at-fault driver's personal information
The at-fault driver's insurance information
Photos and videos of the accident scene

 

Eyewitness and expert testimony

 

Documentation of your losses, including injury-related invoices, receipts, and billing statements

 
We seek out everything from police reports to medical bills to support your case. 
Determining Liability for Your Collision
The American Bar Association (ABA) explains that motorists have a duty to act reasonably behind the wheel. When they do not act reasonably, they are negligent. 
We will review the circumstances of your accident. They may show that a motorist was negligent in causing your collision. Other potentially liable parties include:
An employer whose employee caused your collision
A vehicle manufacturer responsible for a malfunction
A governmental body responsible for dangerous road conditions
We identify anyone who may owe you financial compensation. If multiple parties contributed to the collision, we will hold them accountable for your financial losses. 
Identifying and Assigning Value to Your Losses
Covered losses in a car accident case may include:
Medical expenses, including medication costs and surgery

 

Pain and suffering
Lost income
Lost future earning power
Physical therapy

 

Mental health services

 

The cost of replacing or repairing your vehicle

 
We determine what your losses are. Then, we calculate how much those losses have already cost you and how much they may cost in the future. Our findings help us establish a fair value for your case. 
Moving Your Case Forward
Our team will draft and file your case. We will monitor your case's status and take any steps necessary to reach a fair conclusion. If the insurer doesn't want to resolve your case, then we can file a lawsuit. O.C.G.A. § 9-3-33 generally grants you two years to file your case. 
Yet, managing this deadline can get confusing because: 
There can be exceptions to these deadlines (which is why you should consider contacting us regardless of when your accident happened).

 
There are specific variables that determine when the clock starts on the two-year period.

 
The laws governing personal injury can be complex and confusing – especially if the other party in your accident was a government employee who was on the clock.

 
We will do everything possible to file your case on time and keep it moving forward. However, you must contact us first. 
Call Kaine Law Today for a Free Case Review
We offer free case evaluations and 24/7 support, so do not hesitate to call Kaine Law. A team member will review your case and explain how we can help you seek justice.
Call Kaine Law today at (404) 214-2001 for a free consultation.
Call or text 404-214-2001 or complete a Free Case Evaluation form