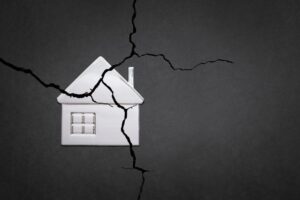 Did an accident damage your property in Savannah, Georgia? If so, you may be able to file a property damage claim to seek financial coverage for these losses. A Savannah property damage lawyer can step in to assess your legal situation.
Kaine Law is here to help, we can begin discussing your case during a free consultation. In this consultation, our team can review the causes of your accident and the extent of your damages. If you decide to move forward, we can then help you file legal claims with the insurance company.
When Can You File a Property Damage Only Claim in Savannah?
You have the option to file a property damage only claim in specific situations in Savannah. Often, we help clients file these claims after car accidents that did not involve any physical injuries.
You can only file this kind of claim if your vehicle sustained damages or if you had personal items inside your vehicle that were damaged. We may help you file a claim for broken items such as your:
Cellphone
Glasses
Camera or laptop
Clothing
Property damage lawyers in Savannah can assess the specific losses caused by your accident. We understand that the value of the damaged property can vary. We may look at the amount you paid when you first purchased your items or their replacement value when assessing your total losses.
For a free legal consultation with a property damage lawyer serving Savannah, call 404-214-2001
Can You File a Claim for Damage to Your Real Estate Property?
In some cases, you can file a claim for damage to real estate or buildings owned in Savannah. You may file this type of claim after an act of vandalism. Landlords may sometimes file property damage claims if a tenant intentionally causes damage to their property. You may also seek damages if someone applies graffiti to your property, starts a fire, or otherwise damages your possessions.
In this situation, you can speak with a property damage lawyer in Savannah to review your legal options.
Savannah Property Damage Lawyer Near Me 404-214-2001
Services Savannah Property Damage Attorneys Offer
A Savannah property damage lawyer can handle all your legal concerns after an accident. Our team begins the legal process by offering you a free consultation. During this discussion, we will review the facts of your case and determine whether we will move forward with it.
If we take on your case, we can provide a variety of services. We personalize the assistance we offer to handle the unique needs of our clients. We may:
Investigate the causes of your property damage accident
Assess the extent of the damage to your property
Handle insurance representatives on your behalf
Discuss methods to handle your case
Support you in and out of court if necessary
We will answer any questions you have about your legal claim while handling your case. We put you first and take pride in maintaining open communication with our clients.
Click to contact our Property Damage lawyers today
Can You Sue Someone Who Damages Your Property?
In some cases, you may work with a Savannah property damage attorney to file a lawsuit after a property damage accident. However, it's important to understand that you have other legal options in this situation.
Many individuals choose to settle with the insurance company after an accident. Insurance companies often make offers to cover your losses quickly after a collision. However, their offers may not fully cover the losses you sustained.
A property damage lawyer in Savannah, Georgia can review any settlement offer you receive. We go over it to ensure it covers all your losses and can step in to negotiate on behalf of our clients. If the insurance company does not make a fair offer, we may discuss filing a lawsuit for compensation.
Complete a Free Case Evaluation form now
How Do You Sue for Property Damage in Savannah?
If you decide to sue someone for property damage in Savannah, a lawyer can walk you through each step of the process. Generally, your lawyer will first assess your losses and gather evidence to support your claim regarding what happened.
Keep in mind that Savannah property damage attorneys generally try to resolve claims outside of court, first. However, if you decide to file a lawsuit, a lawyer can:
File the correct paperwork on your behalf
Respond to any questions from the court or other lawyers
File motions to prepare for your court date
Represent you in court
When you contact us after a property damage accident, our team will go over all of your legal options with you.
What Is the Statute of Limitations for Property Damage in Savannah?
The state of Georgia uses several different statutes of limitations to handle property damage claims, including O.C.G.A § 9-3-30. These statutes generally all require you to move forward with your legal claim within four years of the accident.
However, exceptions to this regulation exist. For example, you may seek property damages as part of a larger personal injury claim. In this case, you may have less time to move forward, as Georgia generally only gives you two years for these claims under O.C.G.A § 9-3-33. Your Savannah property damage lawyer can keep you up to date about any deadlines.
What Do Property Damage Attorneys in Savannah Charge?
Savannah property damage lawyers charge different rates for their services. Our team works to keep our rates reasonable, allowing you to secure the legal assistance you need. Furthermore, we take on cases in Savannah on a contingency basis.
A contingency basis means that you only pay us legal fees if and when we resolve your claim. We will receive a percentage of your final settlement or verdict, allowing you to get legal help without worrying about your finances. You can learn more about how we handle legal costs when you contact us for a risk-free consultation.
Call a Savannah Property Damage Attorney Today
If an accident damaged your property in Savannah, Georgia, you may be able to file a property damage claim to seek financial coverage for your losses. A Savannah property damage lawyer can help to assess your legal options.
Start working with a property damage lawyer from Kaine Law today. Our team can address all your legal questions and build a case to help you secure compensation for your damages. Find out more by calling us or completing our online contact form.
Call or text 404-214-2001 or complete a Free Case Evaluation form