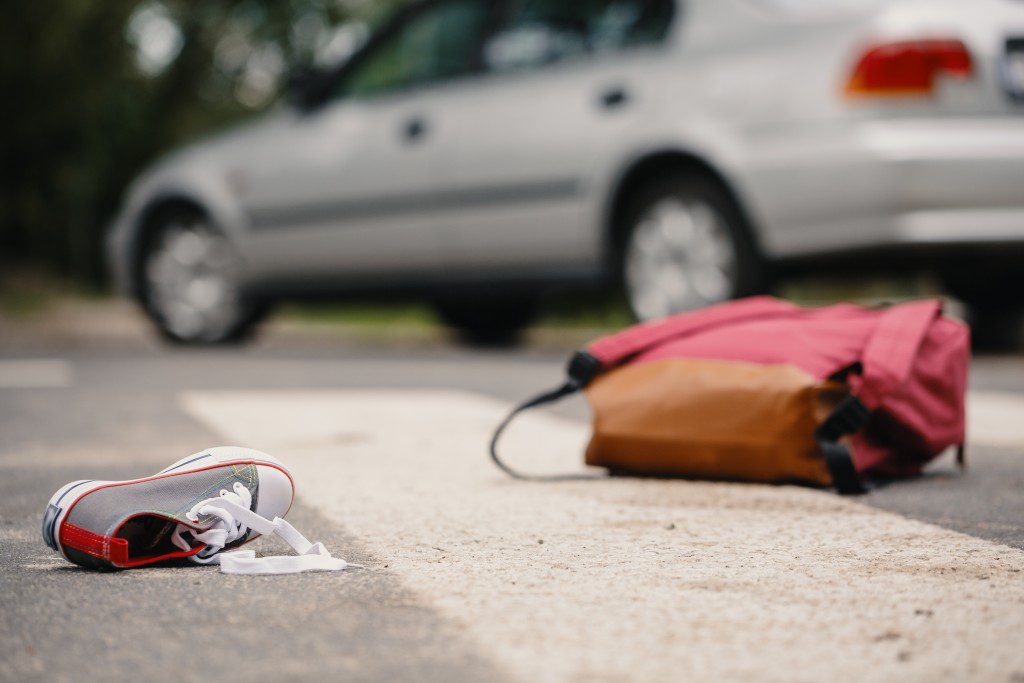 If you or a loved one suffered injuries in a pedestrian accident, you deserve compensation for your economic losses, as well as the pain and suffering your injury caused. 
A Savannah pedestrian accident lawyer from Kaine Law can investigate your case, identify at-fault parties, and hold them accountable. 
How Much Financial Compensation do You Get for Injuries in a Pedestrian Accident?
The damages – or financial compensation – ou could receive for your pedestrian accident injuries depends on their type and severity. Injuries for a pedestrian accident can run the gamut, from minor to life-altering, and can include:
Broken bones and fractures

Traumatic brain injuries

Spinal cord injuries

Soft tissue injuries (including bruises, sprains, tears, and lacerations)

Injuries to face, neck, and head

Musculoskeletal injuries

Emotional trauma

Fatal injuries
Severe injuries typically generate more damages because the more severe your injury, the higher the medical bills and the more time you could miss from work. 
For a free legal consultation with a pedestrian accident lawyer serving Savannah, call 404-214-2001
Types of Damages Often Linked to Pedestrian Accidents
Depending on your pedestrian accident injuries and the consequences they are imposing, you could collect several types of damages, including:
Medical and surgical treatments

Prescription medications

Emergency transportation

Physical therapy

Physical rehabilitation

Imaging, diagnostic, and other lab tests

Lost income and benefits

Pain and suffering

Disability
Savannah Pedestrian Accident Lawyer Near Me 404-214-2001
How Our Law Firm Works to Recover Damages on Your Behalf
Many steps are involved in getting the compensation you deserve for your pedestrian accident. At a time when you are recovering from your physical injuries, as well as the emotional trauma of the incident, our lawyers can step in to relieve you of this challenge. 
We Will Investigate Your Pedestrian Accident to Prove Fault
The more evidence we gather, the stronger your case will be. To identify who caused your injuries, we will:
Visit the scene of the pedestrian accident

Analyze photos and traffic camera footage

Review the police report

Interview witnesses

Study the driving history of anyone involved in the accident

Consult with an accident reconstruction specialist
We Will Establish Liability
Before the at-fault party can be held liable for your accident, we must shape your case to meet the legal definition of negligence. This includes proving:
Duty of care:

The at-fault party had a legal responsibility to act in a way that would keep you safe.

Breach of duty:

The at-fault party violated their duty of care.

Causation:

This breach of duty caused the pedestrian accident and your injuries.

Damages:

You suffered losses that can be recovered with financial compensation. 
Our lawyers will use evidence from our investigation to support each of the above arguments and prove negligence, so you are eligible for compensation.
We Will Calculate Your Damages
Medical damages will include past and future costs of your injury. Lost income and benefits will account for work days you missed, as well as any diminished future earnings because of your injury. 
Pain and suffering will take several factors into account:
Economic or out-of-pocket losses

Extent of your injuries

Diminished quality of life

Anticipated recovery period

Time missed from work

Any permanent disability
Some of these assessments will require the insights of experts in the fields of medicine, economics, occupational therapy, and psychology. We have access to these resources, and we will use them to ensure your damages reflect your true losses.
We Will Negotiate with Insurance Companies Toward a Fair Settlement
Insurance companies protect their profits by denying and undervaluing claims. They can make it difficult to negotiate by stalling the claims process in hopes that you will give up on collecting compensation – then be happy to accept whatever lowball settlement they offer. 
Our pedestrian accident lawyers will not let the insurance companies get away with these tactics. We will:
Present them with a demand letter outlining the cost of your losses 

Hold them accountable for the aspects of the at-fault party's liability policy that give you the right to collect compensation

Handle all communications with the insurer

Protect you against the insurance company's bad faith acts
Click to contact our Pedestrian Accidents lawyers today
Our Legal Services Could Get You Compensation or They Cost You Nothing
Our law firm receives excellent reviews and ratings from clients. We are passionate about helping the injured people of Savannah, and our results over decades of service reflect our commitment to justice. 
We represent your case on a contingency basis. This means that you only pay our legal fees if we win you a settlement or court award. In addition, your initial consultation is free of charge. 
Complete a Free Case Evaluation form now
Who Is Liable After a Pedestrian Accident?
Savannah prides itself on the city's walkability and makes great strides to protect pedestrians with the Fare Free Downtown Transit System, "talking" signals, and "Complete Streets." However, pedestrian accidents still occur. Depending on the cause, distinct types of parties could be liable. 
Common Causes of Pedestrian Accidents Where the Driver Could be Liable
Speeding

Texting while driving

Driving while intoxicated

Failing to obey traffic signals

Distracted driving

Reckless driving
Common Causes of Pedestrian Accidents Where the Government Could be Liable
Poorly maintained roads

Malfunctioning traffic signal

Failure to address a dangerous intersection

Inadequately lit road



Common Causes of Pedestrian Accidents Where Other Parties Could be Liable
Defective motor vehicle parts (manufacturer could be liable)

Commercial truck collision (trucking company could be liable)
Your Time to Take Legal Action Is Limited By Savannah Law
The last thing you should do is wait to call our law firm about your pedestrian accident. Georgia's statutes of limitations impose deadlines for filing lawsuits for injuries after such an incident.
O.C.G.A § 9-3-33 establishes a deadline of two years, generally, from the date of your pedestrian accident to take legal action against a liable party. If you plan to sue a government agency, O.C.G.A. § 36-33-5 generally gives you six months to file a claim. 
The sooner you hire us, the more time you give us to build your case, negotiate with insurers, and file a lawsuit (if necessary) within the statutory timeframe before it expires. 
Our Savannah Pedestrian Accident Lawyers will Fight to Get You Compensation
Let our personal injury lawyers work on your behalf to recover the losses from your pedestrian accident. Attorney Evan Kaine has been recognized as one of Georgia's Top Rated Lawyers. He and his legal team vigorously protect the rights of pedestrians injured through the negligence of others. 
Call Kaine Law today for a free consultation: (404) 214-2001.
Call or text 404-214-2001 or complete a Free Case Evaluation form