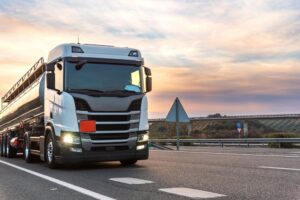 After a semi-truck accident, you may have the right to sue the liable party for financial compensation. The liable party could be the truck driver, the trucking company, or someone else.
How do you know who is liable in your case and how much money they owe you? A Savannah semi-truck accident lawyer from Kaine Law could investigate your case, answer these questions for you, and fight on your behalf for every dollar you deserve. Our Savannah truck accident attorneys can handle every aspect of your case while you rest. 
Semi-Truck Accident Damages Can Aid Your Recovery
Your potential compensation depends on:
How badly you were injured, and how many different injuries you sustained

Whether your injuries are temporary or permanent

How much money you have already spent or lost because of the accident
Consider the following examples and how they may apply to your situation. Has your accident:
Caused significant physical distress and discomfort?

Caused psychological trauma or worsened existing mental health problems?

Done serious damage to your vehicle, to the point where you need to get it fixed or replaced?

Compelled you to seek costly treatment from your primary care physician, a surgeon, or another type of doctor?

Left you with disabling injuries that prevent you from making full use of your body or mind, either temporarily or permanently?

Forced you to give up activities you love or to get help with chores and jobs that you once did independently?

Made it impossible for you to return to work for days, weeks, or even permanently?

Cost you the job benefits, such as health insurance or pension plan, that you and your family count on?
We can pursue all of these damages and more on your behalf.
Why Sue for Damages?
The money you get from a lawsuit can make it easier for you to rebuild your life after a devastating accident. It would:
Ensure you do not have to worry about supporting your family

Pay for the things you need, including medical care

Give you the peace of mind of knowing that the at-fault party has paid for their negligence
Remember that there is no average settlement for this or any other kind of case. We can ask for enough money to cover all of your past, present, and future damages.
For a free legal consultation with a semi truck accident lawyer serving Savannah, call 404-214-2001
Our Savannah Semi-Truck Accident Lawyers Work Hard for You
We make the process of filing a claim or lawsuit stress-free for our clients. In the past, Kaine Law has performed all of the following tasks and more on behalf of clients who suffered harm due to negligent semi-truck drivers and trucking companies:
Launching an investigation

: Our team can visit the scene and collect evidence from your doctor, eyewitnesses, the liable party, and the police.

Identifying the liable party

: Depending on the events leading up to your accident, you may want to sue the driver, their employer, a third party like a manufacturer, or multiple parties.

Sending the demand letter

: This letter informs the liable party of how they caused your injuries and how much money you want their insurer to pay to make up for their carelessness.

Settling the case

: Insurers are often willing to meet with us at the negotiating table and hash out a settlement. This would save you the trouble of having to go to court for your compensation.

Taking the case to court

: If your case does make it to trial, you could depend on us to present arguments and evidence, question witnesses, and represent you to the best of our abilities.
Keep in mind that we can only help you if you hire us within the statute of limitations. This law, found in O.C.G.A. § 9-3-33, states that a personal injury survivor usually only has a right to compensation for two years after their accident.
To give yourself a fighting chance of recovering the money you need, we urge you to contact our office as soon as you are medically stable. We can assess your case over the phone at no charge.
Savannah Semi Truck Accident Lawyer Near Me 404-214-2001
What Happens After a Fatal Semi-Truck Accident?
Statistics from the Georgia Department of Transportation (GDOT) show that 22 people died in traffic accidents in Savannah in 2021. Seventy-five people were killed across Chatham County.
After losing a loved one so unexpectedly, you want a law firm that will treat your family with compassion while fighting relentlessly for the compensation you deserve, such as:
End-of-life expenses

: After your loved one's passing, you might have to pay for a funeral, a burial, and a lawyer to help you settle their estate.

Loss of financial support

: If your loved one was the family breadwinner, you may be wondering how you will support yourself and your dependents from now on.

Loss of companionship

: Your loved one was an invaluable and treasured part of your life. No longer being able to hug them or ask them for advice is painful.
At Kaine Law, we know you do not want to be in this situation. No amount of compensation we win for you will make up for losing your loved one. There are, however, still some advantages to seeking our help after a wrongful death:
You can hold the party who caused your loved one's injury responsible for their actions.

You can collect compensation that makes it easier to handle the financial burden of the wrongful death.

You can give yourself more time to grieve while our team files your lawsuit.
Click to contact our Semi Truck Accidents lawyers today
Our Savannah Lawyers Are Here to Help
Do you want help pursuing legal action after a traffic collision? Kaine Law would be more than happy to provide you with a Savannah semi-truck accident lawyer to manage your case for you. Call today and let a member of our team provide you with a confidential, no-risk consultation at no cost to you.
Call or text 404-214-2001 or complete a Free Case Evaluation form