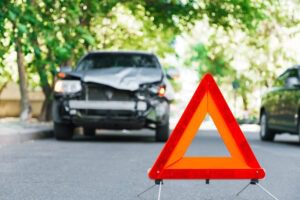 A car accident can lead to a plethora of sudden expenses. Our Buford car accident lawyer can help you recover the costs of treating your injuries as well as the financial expenses and losses associated with the accident and your injuries. These include lost wages, damage to your car, pain and suffering, and more.
At Kaine Law, A Buford personal injury lawyer will conduct a thorough investigation, identify the at-fault driver and their insurance company, and collect evidence that builds a strong case for you. It will prove the negligent driver's duty of care, breach of duty, causation, and damages. We also make sure your case is filed in time to comply with Georgia's statute of limitations to remove the risks of non-compliance.
Our Lawyers Build a Strong Case for Compensation
After a car accident, you deserve time to focus on your physical, psychological, and emotional recovery. You can have the time and focus you need to get better when you trust our law firm to handle your case.
Our client-focused car accident team will:
Listen to your story with compassion and understanding
Obtain, complete, and submit insurance claim forms
Compile, organize, and submit supportive evidence
Consult experts, including accident reconstruction specialists
Contact available accident witnesses and interview them
Calculate the financial value of your accident expenses
We also negotiate a favorable settlement with the at-fault driver's insurance company. If one is not forthcoming, your Buford car accident lawyer will represent you in court and continue the fight to recover the damages you need and deserve.
Our team also ensures you get prompt answers to your questions and addresses any concerns you might have. We handle all case-related communications and ensure you receive regular and timely updates on the ongoing progress of your case.
We Start Building Your Case With Your Crash Report
The range of evidence we collect on your behalf can help steer your car accident case toward a financial settlement versus a lengthy trial. Your car accident report is a primary piece of evidence because it contains:
Contact details for the driver and their insurer
Witness statements and their contact details
Accident causes and contributing factors
Notes and diagrams from the investigating officer
Additional evidence that supports your right to financial recovery includes:
Medical records and bills
Photos and video footage
Receipts, estimates, and bills
Rather than tax you with evidence collection, our law firm handles it for you. We also ensure your evidence is organized and prepared for presentation to the at-fault driver's insurer or in civil court.
Types of Car Accidents Our Lawyers Handle
At Kaine Law, we represent clients injured in a variety of car accidents, including the following:
Backing up accidents
DUI accidents
Head-on collisions
Multi-car accidents
Rear-end accidents
Rideshare accidents
Sideswipe accidents
T-bone car accidents
Total loss accidents
Uninsured motorist accidents
We also represent pedestrians, bicyclists, and motorcyclists who were injured by negligent car and truck drivers in Buford.
For a free legal consultation with a car accident lawyer serving Buford, call 404-214-2001
Damages We Recover After a Car Accident in Buford
After a car accident, we recover economic damages for you. These include costs directly related to the accident, and your injuries and are usually calculated based on receipts, bills, and estimates.
Recoverable economic damages include:
Past and future medical expenses
Past and future losses of income
Loss of future earning capacity
Treatment-related travel expenses
Property damage or loss
Diminished property value
We also recover non-economic damages for you. These can be more difficult to prove because they are intangible and subjective.
Recoverable non-economic damages include:
Physical disability and disfigurement
Pain and suffering
Emotional anguish
Diminished quality of life
If someone you love was fatally injured in a car accident, we also help your family obtain wrongful death compensation. This includes recovering the costs of your loved one's funeral and burial costs. It can also include your loss of consortium, companionship, guidance, and society.
We Ensure We Meet Georgia's Filing Deadline
Because your accident happened in Buford, your filing deadline, also called the statute of limitations, is governed by Georgia state law.
Accordingly, O.C.G.A § 9-3-33 typically allows:
Up to two years from the date of the accident to file your injury lawsuit
Up to two years from the date of a loved one's demise to file your wrongful death lawsuit
If the statute of limitations expires, you could be prohibited from filing your lawsuit at all. The at-fault driver's representatives are aware of the filing deadline and will request an immediate dismissal of your lawsuit.
We will clarify any circumstances of your accident that might cause the statute of limitations to change. To ensure you maintain the right to go to court if needed, we make sure your lawsuit is filed on time.
Previous Clients Recommend Kaine Law to Others
At Kaine Law, a passionate lawyer is here to help with supporting injured parties throughout the financial recovery process. When clients we have helped pursue compensation after a car accident tell others about our legal service and support, they say:
G.S.: "I was in a minor car accident and wasn't sure that I even had a case. I immediately hired him, and Evan turned my questionable case into more than $50,000.00!"
B.D.: "My boyfriend Michael was hit by a drunk driver while he was driving my car. Even though I wasn't involved in the accident, Evan made every effort to make the process of getting my new car painless for me."
Just like these clients, you can put our decades of experience to work for you. You can also benefit from our client-friendly fee structure by getting legal support at no upfront cost to you.
Buford Car Accident Lawyer Near Me 404-214-2001
Call Now for Your Free Car Accident Case Review
Were you or a family member injured in a collision in the Atlanta metropolitan area? Our car accident lawyer can help you prepare a strong case for compensation. We work hard to build a solid case that holds the at-fault driver financially responsible for their negligence. Find out how by getting a free review of your case today.
Contact Kaine Law now.
Call or text 404-214-2001 or complete a Free Case Evaluation form